Latest News
We are delighted to welcome a new addition to the team, Bilal Khan.
Bilal joins the team as an IT Apprentice, supporting all members of the team with his IT knowledge and skills. He will be helping to maintain the companies IT infrastructure, including the CATI unit, CAPI devices and our ever expanding database of nationwide field workers.
In addition to undertaking IT tasks, Bilal will also be assisting the team with project logistics, data entry of paper based questionnaires and day to day administration duties.
We look forward to working with Bilal and welcoming him to the mysterious world of market research.
We are delighted to announce that Saffina Ahmed has returned to the Protel team in the role of Marketing & Admin assistant.
In her new role, she will be working on marketing activities to help promote the company, whilst still keeping the project team on their toes ensuring all administration us up to date.
During her maternity leave Saffina was missed by us all, the office was a quieter place. She's unique and we are delighted to have her back!
This month is a milestone for Protel Project Manager Lorrain Malin, as she celebrates a decade with the company. Dedication, Commitment, Loyalty and Reliability are just some of the words to describe what Lorraine brings to the company. It's a privilege to her as part of the team and we hope there's at least 10 more years to come!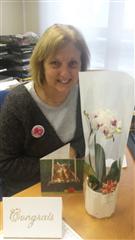 As a little thank you, we've sent her and a friend off for a Spa day, so she can pamper herself and let someone run around after her for a change!
We are happy to announce that our Administrator Saffina had a baby girl on Saturday 14th March, Saffina (seen here just 2 weeks before she gave birth) and baby Isha are both in good health and we look forward to meeting her new arrival.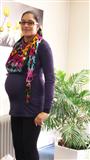 We are pleased to announce that we have retained our IIP accreditation following a recent audit. Protel originally achieved the IIP Standard in 2005 and have maintained this ever since. People have always been at the heart of everything that Protel undertake, it was noted that our network of Field Interviewers enjoy working for Protel and being made to feel part of everything we do.
The Protel fieldwork team will be out and about interviewing visitors to the Millenium Stadium Cardiff, who are watching the opening match between Wales and England on 6th February. Remember to stop and do a short survey if you are on your way to the match!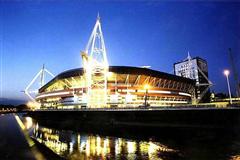 Protel recently sponsored an evening of fun, taking Santas sleigh around the Hillfields area of Coventry collecting money for the 5 Coventry Rotary and Rotoract Clubs. Annita, James, Lucy, Lorraine, Dave and not fogetting Grace and Kitty all joined the fun.
https://www.facebook.com/CoventrySantaTracker?fref=photo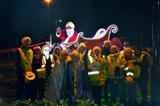 Christmas jumper day hit Protel on Friday 12th December,
Seen modelling thier festive favourites below are Saffina, Lucy, James and Lorraine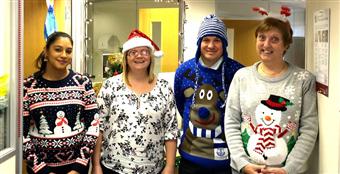 Protel has been trading for 15 years and throughout June we are giving you the opportunity to share our birthday celebrations. We have tickets for a meal for two which can be redeemed at any Ask restaurant. Anyone who commissions a project throughout the Summer will go into the hat to win this fantastic prize.
UPDATED **
We are happy to announce our winner was Hugh Inwood from The Research Box. Thanks to Hugh and everyone who commisioned projects during the summer.
Its with a tear in our eye we said goodbye to Eva this month.
Eva joined the company in 2011 as a telephone interviewer whilst studying at Coventry University, she must have loved it as she ended up staying for three years, working in CATI & data entry before moving in the Project management team, co-ordinating CAPI studies and Data Processing.
Sadly, the bright light of London came calling and an opportunity to good to miss. We wish her all the best for the future.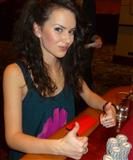 1 - 10 of 16