Customer experience research provides a key input to delivering 'what the customer wants.'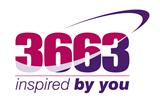 Summary
Protel Fieldwork is working with 3663 to conduct ongoing research on the customer experience to enable 3663 to continue to deliver 'what the customer wants.' This requires a methodical telephone research based approach
Background
3663 is a leading food service wholesale distributor and part of the Bidvest Group. 3663 places a high emphasis on customer satisfaction, driven by the company's mission statement which focuses on - "Delivering what's important to our customers."
3663 conducts an annual customer satisfaction survey which examines feedback from customers in a wide range of sectors including public houses, restaurants, cafes, independent hotels and care homes.
Approach
3663's annual customer satisfaction survey fieldwork has been delivered by leading market research company, Protel Fieldwork for over five years. Nearly three thousand telephone interviews are utilised to examine a range of customer interactions including the following:-
The ordering process
Quality and range of products
Staff service
Delivery experience/overall customer communications.
To conduct the large volume of interviews required within the specified time of three weeks, Protel utilises a detailed plan for the research enabling customers to be contacted at a time most convenient for them. Key aspects of the plan include – a detailed interview schedule and setting up of specific targets and quotas as outlined below.
Detailed planning of interview schedule - Representatives from a range of industry sectors are contacted with care taken to contact them at the time of day that is most convenient for them. For example, in the education sector, a number of customers targeted for interview work with schools and colleges. It is therefore important to agree a convenient time for interview that does not conflict with schools holidays and busy times. Within the profit sector, a similar challenge exists and an appointment system is required to enable interviews to be carried out when it is convenient for the kitchen staff.
Use of effective targeting and quotas are also important factors in monitoring and managing progress, as 3663 has a number of business units and depots across the UK. The use of a quota grid that is updated on a regular basis during the day is also an effective project management tool.
A new development for the 2012 survey is the utilisation of sophisticated telephony and computerised systems to generate the actual 'voice of the customer' for a small sample of the customers interviewed.
Outcomes
The primary outcome of the research is an understanding of customer service at multiple points of 'customer interaction'. The data produced was analysed by their in-house research team and is being utilised to develop action plans that will help develop and enhance customer experiences, ensuring a process of continual improvement in the 'customer experience' for 3663's customers.
Dawn Lawrence, Research and Evaluation Analyst, 3663 said:
"We have worked with Protel for over 5 years who have always provided us with an excellent service. Their staff are very friendly and are always willing to go that extra mile to support our requirements.
Protel understand our goals and work with us to help us achieve them. If you have a research project and need CATI fieldwork, then Protel will definitely look after you."